District Primary Squads 2nd Trial
Well done to everyone who attended the District trials yesterday, it was a very high standard all round and the committee had very difficult decisions to make.
We would like to see the following for the second trial on Monday 17th June, Minster 3G Pitch (Behind minster primary school).
The trial starts at 4pm, there is a small changing room available. The trial will finish at 5pm prompt.
Dane Bough
Jaxon Gaston
Bobby Morgan
Ollie Moore
Harvey Older
Max Spurgin
Finley Wadell
Louie Gilpin
Tommy Jaques
Alfie-Lee Williams-Galt
Daniel Whitcombe
William Atkins
Bradley Hawkins
Frankie Staveley
Darcy Churchward
Daniel Stevens-Whiting
Freddie Howard
Bailey Streatfield
Joe Warrington
Will Barras
Xavier Biegajlo
The following 4 players have been selected for the squad after the first trial and DO NOT need to attend the second trial. After the second trial you will be contacted by email about the next steps.
Joe Mileham
Mason Buckingham
Riley Hooper
Xavier Alentis
Thank you again to everyone that attended.
Author:
Teams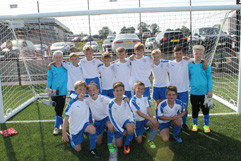 Please click here to take a look at the Thanet District FA teams...
Sponsors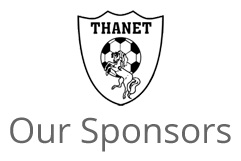 Thanet District FA have a large range of sponsors...
Contact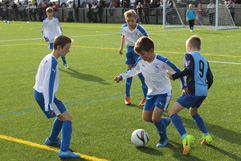 If you would like to get in touch with us please click here...