THANET DISTRICT PRIMARY SCHOOLS SQUAD 2018/19
CONGRATULATIONS TO THE FOLLOWING PLAYERS WHO HAVE BEEN SELECTED FOR NEXT SEASONS THANET PRIMARY SCHOOLS DISTRICT SQUAD.
Blake Winter
Lucas Price
Joseph Walters
Jamie Summers
Jacob Watungwa
Alex Biju
Bobby Hulme
Oliver YooFoo
Oliver Martin
Harrison Martin
Tyler Lake
Finnley Saunders
Mikey Cassar
Brandon Locke
Tyler-Kai Woodward
You will be emailed directly next week with the plans moving forward for next season.
For those not selected it is still a great achievement to get this far in the district trial. District trials are held every school year and we hope to see you again at next seasons trials.
Author:
Teams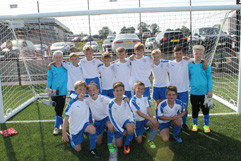 Please click here to take a look at the Thanet District FA teams...
Sponsors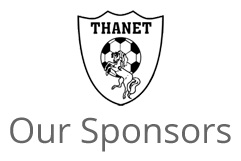 Thanet District FA have a large range of sponsors...
Contact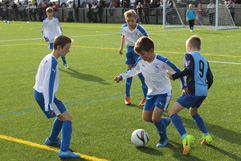 If you would like to get in touch with us please click here...