Girls Squad - Second Trial
Due to the high standard on display we have decided to run a second district trial for the girls squad for next season. The players who have been chosen to attend the second trial are listed below.
Olivia Flitch
Pippa Barnard
Mercie Miller
Isabella Tiley
Orlandra Zebua
Summer-Louise Wiffen
Ruby Bolton
Phoebe Sladden
Arabella Baker
Bethany Miller
Zuzzana Urban
Betsy Bishop
Ivy Haggerty
Alesha Beach
Michaela Beach
Elyse-Indigo Mariager-Alesky
Ruby Hodgkins
Sophia Ambroze
The second trial will be held on Monday 16th July at Upton School.
Please arrive at 4.15pm for a 4.30 start, the trial will be finished by 5.30 latest.
Author:
Teams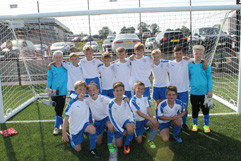 Please click here to take a look at the Thanet District FA teams...
Sponsors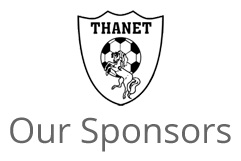 Thanet District FA have a large range of sponsors...
Contact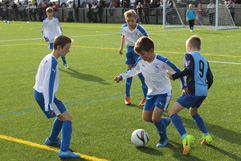 If you would like to get in touch with us please click here...